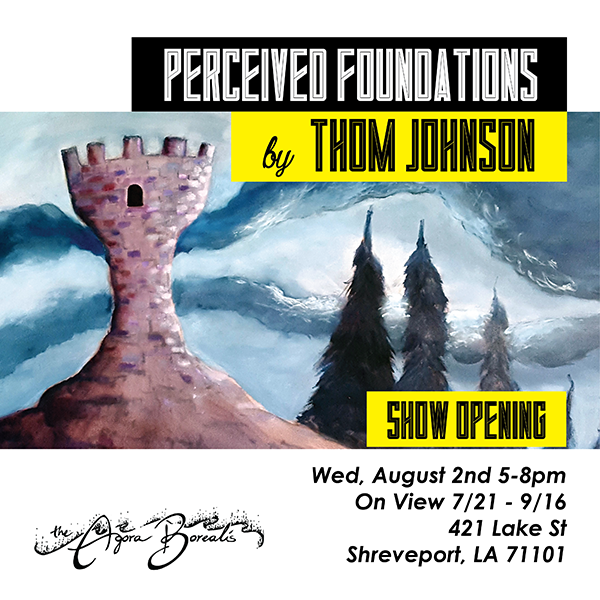 7-23-17 -- Perceived Foundations

Thom Johnson is an artist currently working out of Shreveport, LA. His recent works of oils on canvas manifest perceived foundations, progressions of time and artifacts left behind. These pieces came into being upon reflections of the many places that the artist has called home. Johnson's work explores ideas of what it means to build something up, only to see it abandoned and transformed by nature and time. His works create a sense of transience and longing that burns in our mind.

Johnson's works will be on display at the Agora Borealis from July 21st to September 16th.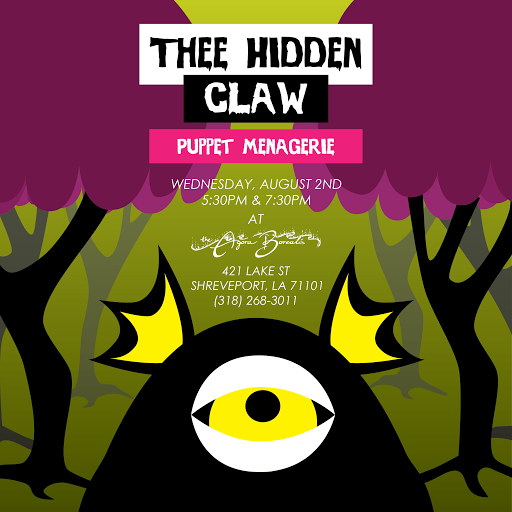 7-23-17 -- BEHOLD! THEE HIDDEN CLAW!

What terrible secrets will be revealed? What manifestations of malice will be unleashed? What monster fur will fly? Portals to adventure await when you join Thee Hidden Claw! All will be made known on August 2nd at The Agora Borealis.